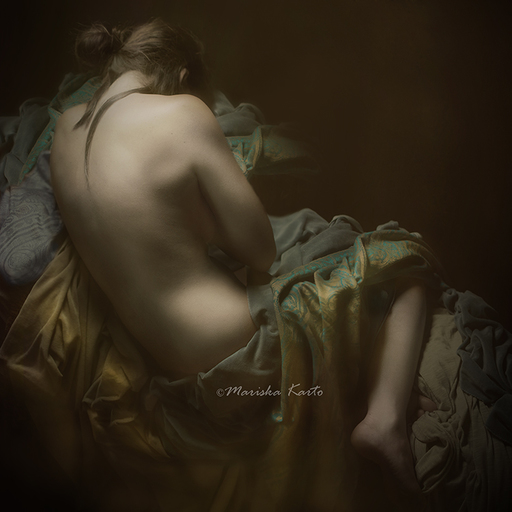 email: mariska.photo@gmail.com
Fine art:
Silver Award: Fresco The Fall
Bronzen Award: Excession
MY COMMISSION FOR:
CORTESE VENEZIA - The original perfumes of Venice
A breathtaking company in which history and art are combined together. You can find this commission in my album "Commission" and link to the website of Cortese Venezia.
"From Cortese Venezia, the most wonderful collection of perfumes developed from the original secret recipes and formulas of Venice, lost for hundreds of years and now rediscovered."
_____________________________________________________________________
..I really love the magic of the old and dusty world..
Mariska Karto (artist / artphotographer)
...Balancing on the border between reality and dream, ...between photography and the art of painting...
All my work is protected - reproducing, manipulating, copy etc. is not allowed without my permission and is illegal.
My work has two different characters: Fine-art photography and Mystique photo-art
* About my fine-art, I love to work in different projects.
* About my mystique photo-art: visuals from light to dark
My work is a mix of dreams and dark feelings. The things I create are not new, cause after all, true life can sometimes be a dream, true life can also sometimes, be a nightmare.
My guide is my intuition and also the world around me. My work has a magical atmosphere, but also has a realistic character.
For artistics purchases and other questions you can contact me:
mariska.photo@gmail.com
All signed series are only available in limited editions.
All works are signed and numbered on the back.
Warranty insurance is included.
Frame is not included in the price.
About prices, payment methods, information or suggestions, please send me an email:
mariska.photo@gmail.com
........I wish imagination flows through my veins.......
Voor verdere informatie, prijslijst en suggesties kunt u contact met me opnemen, via e-mail:
mariska.photo@gmail.com
Voor opdrachten (covers e.d.) kunt u contact met mij opnemen via mijn email.