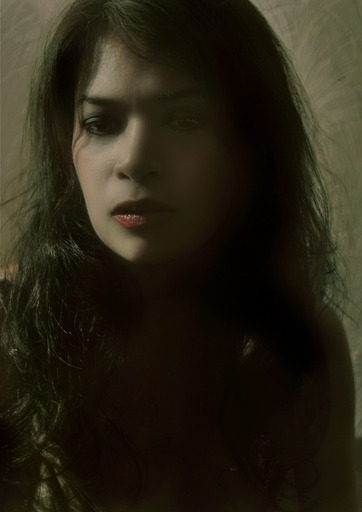 Biography
Mariska Karto is a photographer/illustrator born in Suriname (South-America) and raised in Holland
She started her artistic photography in 2010 with the urge to express her innerworld.
What started as a urge to express her innerworld, is meanwhile mainly inspired, by the old world (she loves the magic of the old and dusty world), the magic of woman and the struggle of human emotions.
A part of her work is translated in visuals from dark to bright.
Human feeling is the key that inspires her, human development related to spirituality is also an important factor.
Her images tells about stories of a world deep within us. They show us a dark world and secret atmospheres, but they also show us a dreamy mood of a tender and soft dreamworld.
If everything is too much, if the feeling overflows, a new dimension excists. In this dimension Mariska shoot her visual storytelling images.
Interview Fluster Magazine:
"Human body is the focus of your art. Why?
It lives … everything what is essential for me lies with(in) human. I do not look at the big picture, I see details. I see skin, hair, perspective, shapes. But I do not only see, I also feel … I feel sadness, vulnerability, sensuality, escape, and so on. Humans cannot live without each other, they attract each other, they reject each other, it is a continous process which starts at a very young age. Complicated, interesting…. In my photos I want to freeze a moment and stop that complicated process of exchanging energy. In that moment I want to show only one single energy … human."
She's balancing on the border between reality and dream, ...between photography and the art of painting...
Link to my guestbook:
http://www.mariska-karto.com/gastenboek.html#.UA531GE0OSo
----------------------------------------------------------------------------------------------------------------------------------
Awards:
2012- International Photography Awards
Four honourable mentions:
Honorable mention Secrets
Honorable mention Magic
Honorable mention Tender
Honorable mention Sweet dreams or not
2012- PX3 Prix De La Photographie Paris / Two Honorable Mentions - photo Muzes and photo Soft
2012- Finalist: The third competition of the Julia Margaret Cameron Award, female photographers (Worldwidephotography Gala Awards)
2011 - International Loupe Awards:
Received Silver Award 2011 - Category Abstract/Illustrative
Received six Bronzen Awards 2011 - Category Abstract/Illustrative
Received two Bronzen Awards 2011 - Category People & Portrait
email: mariska.photo@gmail.com